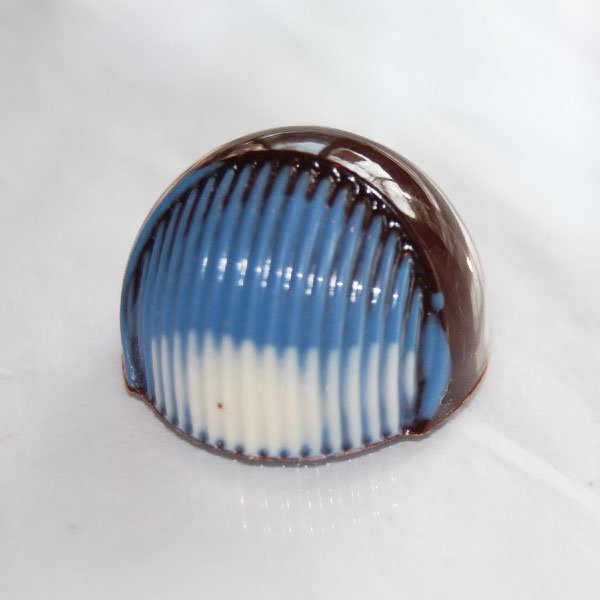 Blue Moon
Blue Cheese Chocolate
Like an unanticipated love, chocolate and blue cheese is one of the rare, supremely angelic liaisons from a decadent heaven. Try it! You will feel a blue sun rising somewhere between the hearts of two lovers.
White Moon
Blood Orange Truffle
The deep attraction of the moon invites contemplation as candied Izmir blood orange subtly blends the milky softness of a white chocolate ganache inside a globe of dark chocolate.
You will give in to a solo pleasure more satisfying than you've ever known, deeper than any companion.